Commercial Printing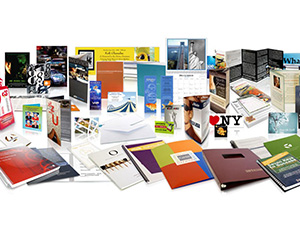 Impression have been supplying print and design to a varied range of Irish and UK customers since 1994. We advise our customers on cost savings and design, we have a proven track record in print management.
Our staff are experienced and trusted in the production of print ranging from brochures and leaflets to security work such as passports, driving licences and junior/leaving certificate exam papers. Our experience also includes pizza boxes, Mc Donald's chip cartons and books for the OPW to name but a few.
Impression has been trusted with the quality control of the most expensive and quality critical print job in Ireland – the census forms. We have overseen the print operation from start to finish.
We have huge experience in printing a wide range of commercial work. If it's a few NCR books, 500 business cards or 250,000 brochures, contact us and we will supply you with quality goods at a competitive price.
We offer the same level of advice, service, quality and value for money to all our customers and treat them with the consideration and respect they deserve.
If you require short or long run digital - small or large format litho from A7 to A0 call us on 01 4019704 and you will be impressed with our quality, service and prices.