Graphic Design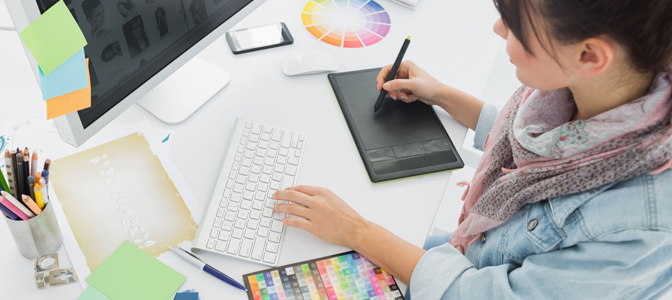 Impression offers a full graphic design service for your printing needs.
Getting the right look and feel for your brand is a very important part of business.
It's all well and good having a designer that that demands certain finishes, colours and textures but in reality commercial printing is limited in what it can offer. If you want to "move outside the box" with gold blocking, embossing, raised UV varnishing, die cutting or hand finishing then great, but you can expect to pay substantially more for additional finishes to your printed job. Your designer may not charge you a lot more to add in fancy finishes at the artwork stage but your printer will certainly have to add on a percentage to your manufacturing cost give you the finish your designer desires. We can, of course give you all the add-on's you require, but talk to us before you start your design.
Because we are involved in the manufacture of printed goods we know how to combine the best design features with the most cost effective method of production.
Before you call your Dublin 4 designer or internationally renowned advertising agency who want to charge you €5,000 for a €500 design job, give Impression a call.
A cup of coffee and a conversation are free.